"You'll Be COMFORTABLE Doing Business With Us"
Reviews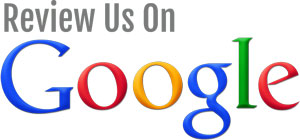 If you are reading the reviews, you are most likely trying to decide if this is a company that you should spend your money with. I get it, that's why I read them. I think it all comes down to your expectations. If you are looking for a company that will literally stop what they are doing to answer your questions, this is the company that you want to deal with. If you want a company that takes the job seriously and acts professionally the entire time you deal with them, this is the company you want. If you want the owner of the company to personally be involved with your installation, this is the company you want. I had to wait 2 months for my appointment because they were so busy and it was worth the wait. Explanations of what they were going to be doing or anything that might be different from the initial estimate / inspection we reassuring and comforting. The relationship with Vectren made the rebate program as easy as could be. It has been less than a week since my appointment but I can always tell a difference in the comfort level in my house. Are there cheaper insulations out there? Maybe - I wouldn't know since this was my first time paying for insulation. However I couldn't imagine a more professional nor a more skilled group of people to do this job. They were prompt, they were efficient, they cleaned up after themselves, and they were just all around good people. I think the best thing I can say about any company is that given the opportunity I would be their customer again. If anyone in my family was looking for a recommendation, I wouldn't hesitate to recommend Pro-Safe.
I am so glad that I found Pro-Safe Insulation. My home was built in the early 1950s, and needed all new insulation in the walls. We had the attic insulated by a different company and there were errors in the insulation. Pro-Safe Insulation not only fixed my attic, but insulated the walls at an affordable price. The company is professional, and full of integrity. They are a company that is easy to communicate with and were there every step of the way, with great explanations to what needed to be done. Pro-Safe Insulation is a phenomenal company and I would recommend them for any insulation needs.
Jeff and his crew did a great job insulating the master closet walls. The closet is built above the garage in the addict space. One side is wide open and easy to access, but the other side has a very tight space. Some companies that came to give us estimates wanted to cut the drywall open to access it, others couldn't find the right solution or we're outrageously expensive. Jeff came and said "no problem, we can do this!" And he did just that. Before my closet was super cold in the winter, and steaming hot in the summer. My clothes were freezing cold and the floor was so cold, I couldn't stand there barefoot. It has been a few weeks now and we see a huge difference! I recommend the company to all my friends and neighbors! Great job!
Perfection! High quality work. This is a good, respectful company. They were on time and did the insulation in my attic. No mess! If you are looking for a good company you can count on, Pro-Safe is the one to use.
Pro-Safe just completed an insulation job for me, and I have nothing but good things to say. I am planning on finishing my garage, and painting it in the spring. I also plan to add a split unit to heat/cool it. To get ready for all this, I needed to add insulation to the garage walls, and attic. I Had 3 companies come out to give me estimates. The 1st company was terrible at following up. I called to ask some questions and possibly move forward, and never received a return phone call. I left 3 messages, and nothing... The second company gave me an estimate twice as high as the first. I was to the point of giving up, but I really needed to insulate the garage, so I could move forward, and get the it finished/painted. I decided to give Pro-Safe a try. They were local - in Beavercreek, and I read good reviews about their work. The owner Jeff answered all my questions, and gave me a good price. He also inspected the attic in my home, and we discovered the builders of my home did not insulate up to code. I am in the process of getting that taken care of, thanks to his help and advice. He also recommend another contractor to help me with a different project I needed completed. Jeff and his crew went above and beyond, and I would highly recommend giving them a call if you need to insulate your home
I was really pleased from start to finish. The day I called I got to talk to Jeff and discuss my plans for insulating my home. It was quite clear his company has a lot of experience dealing with cape cod homes. He and his partner came to give me an estimate fitting me into their busy schedule shortly after that. Pricing seemed reasonable and more importantly to me, they seemed to know their stuff. They listened to my questions and took care of the added need of dealing with sound because of my migraines. They fit me into the schedule and came promptly, worked hard for the couple days it took. They were careful of our things and answered any questions that we had along the way. Since they have left, it is definitely warmer in the house. Probably quieter, but we've past the noisy season of yard work so maybe I'll learn more later. I am well pleased and would recommend this company to any that are in need of insulation.
Needed an attic space insulated to use as a bonus room. These guys not only beat the competition price by far, they did a great job. Give Jeff a call. Knowledgeable and fair.
The team was very responsive and I had no problems working with them. The price was reasonable compared to other options and I felt like the team enjoyed working with me and they did a good job. I recommend them.
This was my second time using Pro-Safe and they did an excellent job. I would strongly recommend them, and will certainly use them again.
I was given the name of Pro-Safe from my highly trusted contractor because he always gives me names of excellent companies, and Pro-Safe is no exception. Our job was very small, but Jeff, the owner, got us on the schedule quickly, and they called ahead on the scheduled date as promised, and they finished the job very quickly and efficiently. Robert was extremely professional and personable. So happy with the finished product...it looks better than what we had before! There is no way any cold air is getting in our crawl space! Would highly Pro-Safe...a small business that really cares!
This company exceeded my expectations. All people I interacted with from owner to crew were very professional and polite. I received very good information and tailored options for insulating my home before making a decision. In only a few hours after finishing the installation I felt the difference in temperature and a big reduction in furnace running time. It feels great being more comfortable inside the home while saving energy. I highly recommend this company. A+
I've never dealt with a more thorough and professional company in my entire life. Everyone I spoke to was knowledgeable and answered all of my questions. The work performed went above and beyond to make sure the job was done right the first time. They take care and pride in the service they provide and it shows in all of the little details from the beginning to the end of the service.
Gave Pro Safe a call to get an estimate as Vectren was offering up rebates. Jeff (one of the owners) came to give my estimate. He was very thorough and offered more info than I could understand. What I got was great customer interaction, professional and courteous installers, and a good break from my furnace running all the time. They installed cellulose to bring my attic above recommendations and used foam to seal off the other parts. They did way more than just blow insulation into the attic, the prep for that alone took a couple hours (I didn't realize how much it entailed). So glad I went with them for my insulation.
I contacted Pro-Safe and several other companies for estimates as they are a Vectren approved insulation contractor which qualifies for rebates. Our attic has cellulose blown insulation, and the other company bids were to insulate for an R-38 (current code) and did not include the area above the garage. In our case, Pro-Safe were able to insulate to an R-45 over our living area and an R-19 in the garage for less than the other companies' bid for the R-38 and no garage. Jeff and his associate were very timely with their vist and completing the work itself. During the initial visit, they were able to show me where the brick had been drilled and wall insulation added previously. Pro-Safe is highly recommended for value, quality work, and honesty.
At first, living in Preble County, I found it very difficult to find an insulation company and fortunately found Pro Safe through Vectren's website. Jeff was very responsive to my initial call and personally came out to quote the job. The men just left today and they were professional, thorough and very efficient in getting the job done. All my questions were answered and it was a very safe, quieter than I anticipated, process! The Vectren representative also came as they were completed the job. I would recommend their services highly.
Pro-Safe, Jeff, and all involved were very professional, friendly, and easy to work with. They explained everything they would do and took care of the rebates from our utility company. We noticed a difference in the house almost immediately. Not only does our furnace get a rest, but it is also quieter inside the house as we live on a busy corner. I will tell anyone who asks to call Pro-Safe. We should have done it years ago!
Learned about Pro Safe from a neighbor who highly recommended them, and now I do too. Jeff came out promptly to provide a quick and easy to understand estimate. Just a few hours for installation plus quality control check by Vectren. Savings all the way around, money on heating in winter, AC in summer plus immediate rebate off cost and a tax write-off. And special thanks to Jeff for the tip about how to seal off the whole house fan when not in use for additional energy savings.
These guys went out of their way to make sure I was satisfied with the attic insulation. It was a difficult job But they were happy to do it. And was way more affordable than I thought. Five stars for sure!
I was so impressed with the professionalism of this company. They took Covid precautions, showed up on time, did a great job and cleaned up after themselves. One of the best experiences I have ever had with a contractor. Highly recommend them!
Pro-Safe came out to give me an estimate on insulating my 3rd car garage attic. While at my house, they inspected my attic above the house. Chris & Jeff climbed up and inspected. They said that my current level was just at code and they could add more if I wanted. Their recommendation was to keep what I had, as adding more blown in insulation would compress what I had requiring more insulation than they were recommending. (increased cost). I appreciated their honesty! My 3rd car garage attic did not have any insulation. They did a great job. I can tell you, this morning's temperature was 32 degrees outside, inside my garage was 62!! Thanks!
I had a great experience with Prosafe, highly recommend! They took the time and had amazing patience, working with me through various unique situations (needing to reschedule, consulting on where i needed to install attic access in a house that had none, getting me estimates and scheduling work as if i had 2 separate accounts even before the gas lines were actually split, etc). They were extremely professional, and went out of their way to be helpful. They were the best value i found, and the most painless rebate program as well - they handled everything. Can't recommend highly enough.
Jeff and his crew were AWESOME! Very professional and polite. The crew clearly explained how the process will be done. The Vectren inspector was also on site to assure all requirements were met for the rebates. We are extremely satisfied with Pro-Safe.
These guys are FANTASTIC!! Owner came out gave me a quote which was much lower than the other quotes I received and they offered a rebate . Day before job I talked to Jeff who is awesome he assured me they would do a great job and take care of everything. I had lots of questions and a couple issues with my attic . Barry and another nice guy showed up the next day , let me tell you how hard these 2 guys work. They showed up at 9am (right on time) and walked me through the process answered every question and were so organized and detailed . They worked all day until 5, I was so impressed . They fixed my issues answered my 5000 questions and did everything I asked with no complaints. They also had a inspector from Vectren come out and check their work. Everything went perfect . They wore gloves, masks , shoe protectors in my house and outside in my garage and attic . They cleaned up after them selves laid down sheets and even manicured my yard after they maid a small mark in it . These guys are awesome .. I'm super picky with who I allow to work on/in my home and I'm sometimes hard to deal with . These guys deserve a good review ... call them, ask for Jeff get a quote and tell them to send Barry and his partner they will def take care of you ... Thanks Prosafe
I had Pro safe add some insulation in my attic. The guys were courteous and professional. They thoroughly sealed air leaks, cracks, etc. before adding the insulation, and did a good clean-up after. They found and corrected a problem where attic air was entering my furnace return air duct, which should save additional heating costs in the future. Price was very reasonable. I would highly recommend this service.
Pro-Safe did an excellent job on our home insulation. Our home is 31 years old, and needed a boost because of all the attic traffic from electricians, plumbers, etc. over the years. Barry & Rob did the insulation in one day. They are very responsive, too. We had a rattle in an upstairs fan, and Rob was here the same day we reported the problem. He fixed it, no big deal. I would highly recommend Pro-Safe.
Pro-Safe was great to work with from start to finish. They were out to quote the job on a Friday morning and the work was completed by 1pm on Monday. Everyone that my wife and I interacted with at the company were very professional and did exactly what they said they were going to do. I would highly recommend them to anyone.
Pro-safe does excellent work at very reasonable pricing The ownership and staff communicate well and great about explaining everything that goes into the process. They also work with Vectren Energy to implement the efficiency rebate program. We've had them air seal and insulate two houses now, and both jobs were done flawlessly. It's an investment every home-owner or long-term renter should make. It saves money, improves indoor air quality and reduces carbon footprint. We found that, especially after rebates, the return on investment was very quick. I'd highly recommend this process and especially the folks at Pro-Safe!
After one winter of shivering in our newly purchased, drafty, and poorly insulated 70s era home, we decided to air seal and insulate. Pro Safe insulation performed attic air sealing, and installed soffit venting, bathroom fan ducts, and blown-in cellulose insulation in my attic in October 2018. They were recommended by my home inspector, who also informed me about how much it would cost, and it was the only contractor I called.

The small, local business has been going for nearly 30 years and the owner was excellent at planning the job. He answered every question and concern I had without me even having to ask. I waited about 2 weeks before the technicians could do the job due to their busy schedule.

I've had the insulation for about 24 hours and I can already feel a big difference in the overall comfort level of the house and the heat barely runs at an outdoor temperature of under 45 degrees. Normally the heat pump would run almost continually at this temperature level.

I'm excited to see my January heat bill drop from the 2018 winter $300+. The business owner estimated a 25% savings, and he says that was a conservative estimate.

Adding attic insulation isn't a wow factor home renovation like a new kitchen, but it's the best one for saving money in the long run.

I'd highly recommend this company to anyone in the Dayton area with an older house looking to stay warm this winter.

Also Pro Safe is certified with local utilities in order to offer an instant energy saving DP&L rebate of $150 for air sealing and $150 for insulation.

On a final note, there was a cable internet wire that came disconnected in my attic during their time at my house, and they fixed it too.
They have done jobs on 2 of my homes and my 7500 ft² office building. I could not be happier with my level of service I highly recommend this company.
I had a great experience through the entire process: scheduling an appointment, estimate, walk-through, and attic insulation. Chris was great at explaining what insulation I currently had, and what I needed to have done. The estimate was emailed the same day. Jeremy and Will were professional, did a great job, and made every attempt to limit the insulation debris, both before and after completion.
I used Pro Safe when I was finishing an addition on our new home. Not only was the company very affordable and did a great job, but the were way more professional then the others local companies that gave us estimates. I would happily recommend to friends and family. Thank you for a job well done!
After getting several estimates, I chose Pro-Safe Insulation because the salesman was very helpful in explaining what I already had and what would help me with my situation and how it would be done. The technicians that came out was also very respectful and friendly. I was very pleased with the whole outcome as I have noticed the warmer feel in the house and my heating bill has dropped in price.
I shot this email to Chris at Pro-Safe and wanted to share with everyone what I had to say:

I felt obligated to email you and report on the absolute satisfaction I had with your whole company and with my insulation installation on 19Dec18. The gentlemen that represented your company, Jeremy and Jason did an amazing job explaining the process to my wife and then again to me when I arrived home later that day. I approached them multiple times during the process and they were more then cordial in offering me information and talking me through the process, what they were doing and how much longer they expected it to take. In the near two weeks since the installation I have noticed that my furnace doesnt run nearl as much to keep the house at the target temperature.

Again thank you so much for helping us out and kudos again to Jeremy and Jason as they were awesome partners in this endeavor, I have recommeneded your company and specifically those two guys to multiple people around the Dayton Area.
Very pleased with Prosafe. Work was completed in timely fashion with crew being very professional and courteous. Crew answered questions we had and made sure we were informed of what was being done. Chris came out to give us estimate and explain what was going to be done. Price was very reasonable with Vectren rebate. All work was completed as promised and in a timely manner. Crew was great! We have already recommended Prosafe to several family members.
Chris from Pro Safe came out to give estimate of insulation. Price with Vectren rebate was very affordable. We were told install was about 4 weeks out. Got a call to schedule which was about 4 weeks out. Crew that came out were very friendly, professional and answered all our questions. Vectren rebate representative came out at end of job and checked over work which was exceptional. So happy we called Prosafe, have already recommended to several family members. Everything we were told that was to be done and when was completed to expectations. Crew cleaned up and made sure we were satisfied before they left. If you need insulation feel confident that this company will meet all of your needs. Thank you Chris and team. We have already noticed more comfort with central air and looking forward to seeing the difference this winter.
Chris is a very nice man, his crew is very nice also, I would highly recommend, He will see to it the job is done right and you will be happy.
Pro-safe did a great job insulating my home. I no longer have cold air coming out of my kitchen cabinets and my home is so much warmer. They did a thorough inspection and what we got for the price was very affordable. I would definitely recommend this company if you are looking for honest good service.